Radisson Blu Limfjord Hotel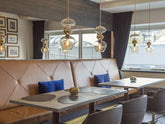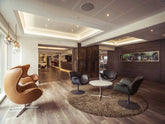 Right by the harbour in Aalborg is this idyllic hotel. With its central location, casino and restaurant it's a place that provides a setting for many memorable occasions.
The interior mood is set with a modern, nordic style that includes the Ebb and Flow designs Futura, Lute, Pillar and unique crystal pendants. The warm nuances of light create a welcoming atmosphere.