In a landscape of rural Norwegian wilderness sits this stunning newly built cottage with an atmosphere ready for woolly socks, logs on the fire, never mind the snow outside...in here it is cosy and warm.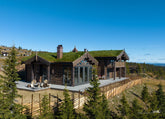 The attention to detail is creative and modern, and yet manages to maintain the cosiness one would expect from a traditional cottage.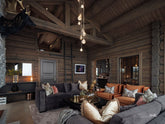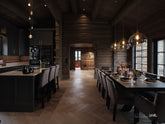 Note the Uva cluster over the kitchen island, and the way they light up the tall ceilinged space above the island. Next to it the three large Rowans in golden smoke provide a straight line of pendants that draws you in.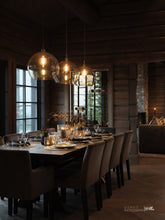 Moving on to the bedrooms where Horizon surface lamps, Lute pendants and Futura table lamps add to the cosy feel.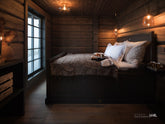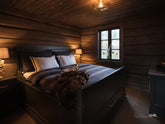 Project: @chalet.de.luxe  Photos: @uthusphotography